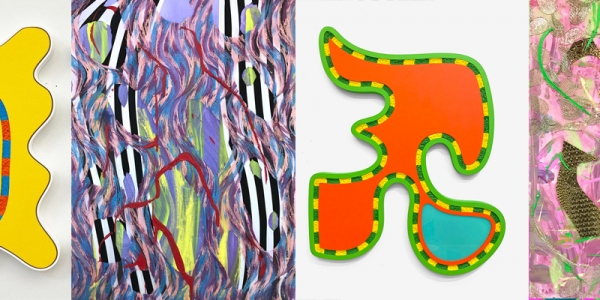 Hot Edges
Rachel Gisela Cohen and Carlos Rosales-Silva

Hot Edges is a site-specific installation and collaboration between New York City-based artists Rachel Gisela Cohen and Carlos Rosales-Silva. Both artists\' work is based in a language of painting and abstraction, which relies heavily on elements of texture and visual play. For this collaboration, Carlos Rosales-Silva will begin the installation by creating a large mural wall painting, as Cohen will cut, stretch, and staple various layers of collected and recycled textiles throughout the space.
Oct 3 —
Oct 17, 2020
266 W 37th St.
Manhattan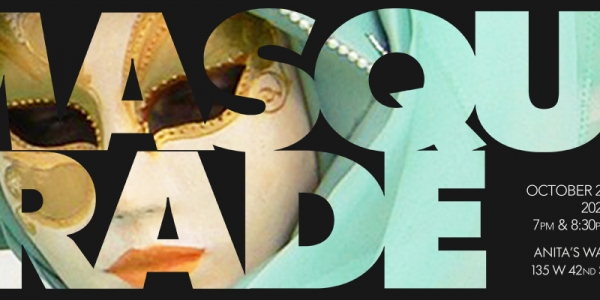 Masquerade
New Camerata Opera

The fifth season of New Camerata Opera will commence with Masquerade - a live, socially-distanced concert of operatic gems performed at Anita's Way.  Artists will perform select pieces of work from the standard opera canon as well as more obscure works, donning formal attire and elaborately designed masks to promote safety and self-expression.  Masquerade will feature pieces from a wide variety of composers including Mozart, Puccini, Verdi, Lili Boulinger, Kurt Weill, and more.
Oct 22 —
Oct 22, 2020
137 W 42nd St. - Anita's Way
Manhattan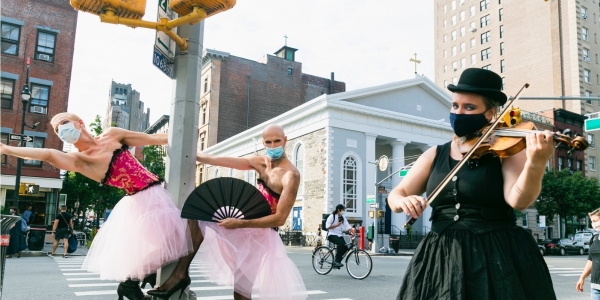 VOYEUR: The Windows of Toulouse-Lautrec
Bated Breath Theatre Company

VOYEUR: THE WINDOWS OF TOULOUSE-LAUTREC invites you to peer through the windows of old Paris, where unexpected moments of art, beauty, and seduction await you during this pandemic-friendly theatrical walking tour. In this open-air, intimate theatrical experience, you and five other masked audience members will be guided through the dreams of iconic artist Toulouse-Lautrec as he recalls his final absinthe-laced years living and working in Montmartre.
Sep 30 —
Nov 7, 2020
21 Greenwich Ave
Manhattan