Holiday Market
Chashama is dedicated to showcasing and supporting NYC artists and small businesses through our socially distanced Holiday Market. Scattered through NYC, we are encouraging people to shop small and stay safe this holiday season.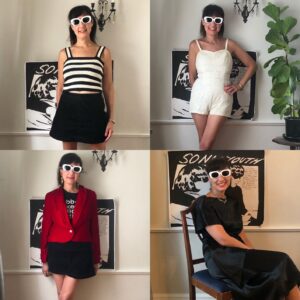 Crash Doll Vintage / Wool + Violets
7 E 14th Street, NYC
Connect: @Sewnancy & CrashDollVintage
Nancy J. Cook is featuring a selection of vintage women's clothing, accessories, handmade children's clothing, knitwear, textile art, and installation. The marketplace also features Wool + Violets a children's clothing line designed and created by Cook. Full event page here.
---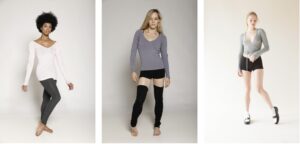 KD Dance
7 E 14th Street, NYC
Connect: @kdnewyork & kdnewyork.com
KD New York, NYC's renowned dancewear and clothing line is exclusively made by and for dancers. Featuring a curated selection of activewear pieces, knitwear for yoga, barre, ballet, dance, and workout wear, as well as their eco-friendly Vegetable Cashmere™. Full event page here.
---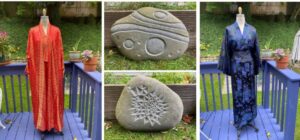 Fabric & Stone
340 E 64th Street, NYC
Connect: @awacostumedesign.com & gabrielehiltcohen.com   
                       
Fine Garments, pillows, cushions, blankets, masks, and more handmade by master tailor and period costume pattern maker Ute Hiltl, and stone carver and sculptor Gabriele Hiltl-Cohen presents carved river stones that explore patterns found in nature. Full event page here.
---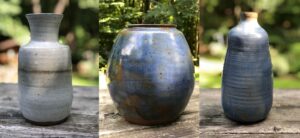 Clay Cure
21 Greenwich, NYC
Connect: @ninawatkinsceramics & NinaWatkins.com
An exhibition of functional pottery that was largely created in the past year. In addition to displaying completed work, Nina will set up her wheel in the back of the gallery where she will actively continue to create more pottery, sharing the process of how she works. Full event page here.
---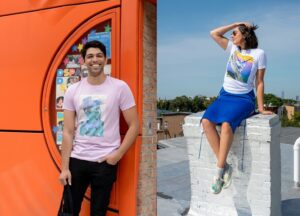 Paradice Palase: Made in PARADISE 
266 West 37th Street, NYC
Connect: @paradicepalase & shop.paradicepalase.com
Designed in collaboration with contemporary artists both in their member's network and curated from their community at large, each artist is invited to create what the brand describes as "wearable art". The tees and face masks produced feature exclusive patterns, designs, and digital renderings of original works. Full event page here.
---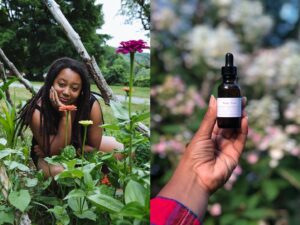 Gold Feather: Plant People Presents 
340 E 64th St, NYC
Connect: @goldfeather_ & goldfeathershop.com
An exhibition and holiday marketplace exploring the beautiful connections between people and plants. Created and Curated by Arvolyn Hill of Gold Feather this exhibit explores themes of Botany, Herbalism, Ancestors, Astrology, Gardens, Portals, Sustainability, as well as giving and receiving plants as a love language. Full event page here.
---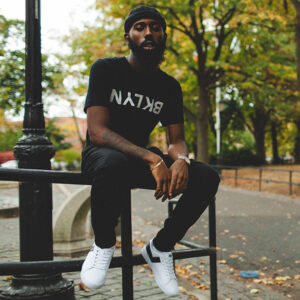 BKLYN LEAGUE
146 Flushing Ave, Brooklyn
Connect: @bklynleague & bklynleague.com                                                                                               
The BKLYN LEAGUE Pop-Up Experience is a marketplace and curated exhibition from various local artists. BKLYN LEAGUE is a socially-conscious brand that sells fresh apparel, accessories, home goods, prints, and more. Full event page here
Read Chashama's COVID-19 Effort Response HERE.