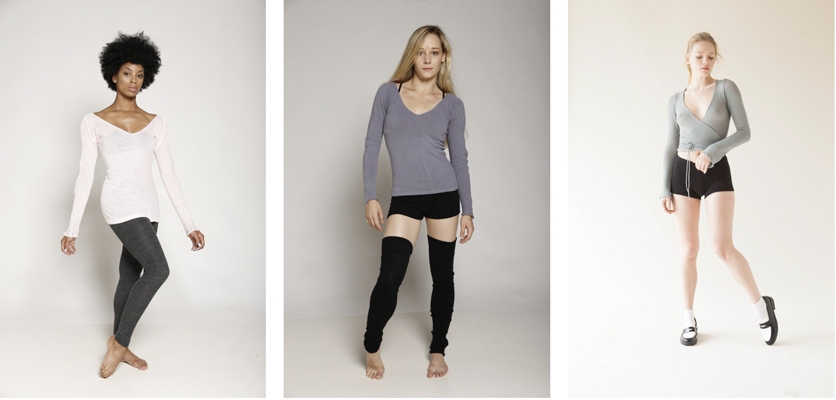 KD New York
Pop-Up and Marketplace
KD New York Pop-Up and Marketplace features a curated selection of activewear pieces from NYC's renowned dancewear and clothing line KD New York, which is exclusively made by and for dancers. Their most popular knitwear for yoga, barre, ballet, dance, and workout wear will all be available for purchase at the marketplace, as well as their Vegetable Cashmere™, a new sustainable, vegan cashmere, eco-friendly fabric.
About KD New York
Few knitwear brands can be traced to two dancers who began by making the clothing themselves. In 1980, Oakland Ballet dancers David Lee and Tricia Kaye made two pairs of knit footless tights that could be folded over the wait. What they didn't realize is that they were starting a revolution in dancewear.
In 1983, the brand moved to New York, the dance capital of the world. Their first workspace was an underground studio in lower Manhattan where they made their pieces on hand-flat knitting machines. KD regularly sold their product to leading dancers in New York City Ballet, American Ballet Theatre, Alvin Ailey, Martha Graham, Rudolf Nureyev, and Mikhail Baryshnikov and his dance partner, Gelsey Kirkland.
KD moved to a Chelsea loft that doubled as a retail space and showroom in 1985. Growing demand led them to the Bronx in 1987 where they opened their own factory. In 1990, KD began using computerized knitting machines, allowing the line to introduce more styles and develop new yarns.
Today, KD New York is based in the South Bronx and employs over 18 New Yorkers in their state of the art factory. They use computerized knitting machines made in Germany and Japan.  Their yarns are made from the finest textiles and sourced worldwide, including the US.  KD is sold in over 200 stores around the world and is regularly featured in the pages of Elle, Vogue, and Shape Magazine.
For more information about KD New York, please visit their website or follow them on Instagram.