ENLIVEN NYC
Chashama enlivens New York City streets with window performances by New York City Avant-Garde artists that will spark your imagination. "Chashama is returning to its roots. Live window installations like we had in the good old days," says Anita Durst, founder of Chashama.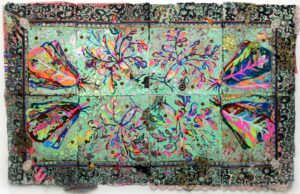 Open (Enclosed) Studio by Lina Puerta
7 E 14th Street, NYC
Connect: @linapuertaart & linapuerta.net
Lina Puerta is activated Chashama's space as her temporary studio, viewable 24/7 to the public through the storefront, welcoming the viewers to witness her process and progress of the work as it develops in real-time. Full event page here.
---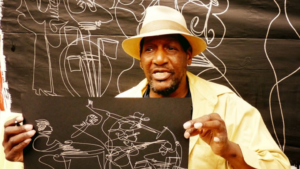 BEAUTY FIVE NEW YORK CITY by Sir Shadow
21 Greenwich Avenue, NYC
Connect: @sirshadowonelineart & sirshadow.com
One-line drawing by the great Sir Shadow with his poetry, an NYC legend. Full event page here.
---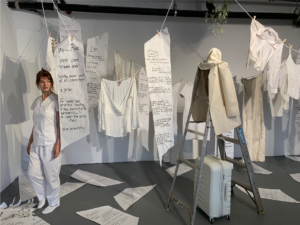 VIGIL: Prayers of Healing for the Living and the Dead by Cilla Vee
One Brooklyn Bridge Park
Connect: @recultivatingcompassion, @cillaveelifearts &
Re-CultivatingCompassion.com
This performance will take shape in various forms such as movement, sound, writing, and sometimes in quiet stillness and contemplation. Each prayer will be based on an investigation into modes of healing related to aspects of the coronavirus and of the Black Lives Matter protests. Full event page here.
---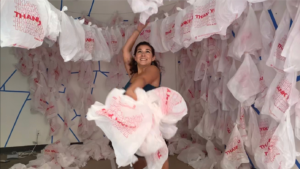 Roominating by Vanessa Long Dance Company
320 West 23rd Street, NYC
Connect: @vanessa_long_dance_company & VanessaLongDanceCompany.com
Performing dance that will stimulate the sense and activate the mind. Full event page here.
---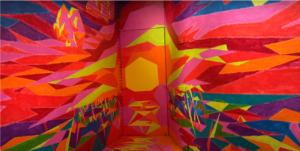 Devotion by Sarah Nagel
266 West 37th Street, NYC
Connect: @sarah_nagel & SarahNagel.org
The daily practice of simplicity and movement to create beauty in the epicenter of chaos. Full event page here.
---
Past Installations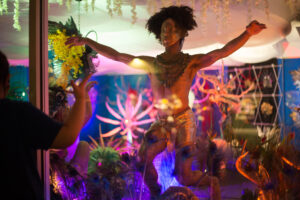 Under Glass and in Color by Darrell Thorne
55 Avenue A, NYC
Press: Darrell Thorne Takes Window Dressing to New Heights
Connect: @thornedarrell & Vimeo.com
In a moment where we all must live with barriers, "Under Glass and in Color" invited viewers to observe an artist under glass, in a world of his own creation. Full event page here.
---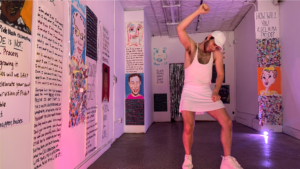 PRIDE INSIIIDE by Stuart B. Meyers
21 Greenwich Avenue, NYC
Connect: @stuartbmeyers & StuartBMeyers.com
Meyers performed a solo Pride party that explored Pride as a process. Flowing, dynamic, and created in real-time. Full event page here.
---
This grant was made possible by The New York State Council on the Arts. and The National Endowment for the Arts.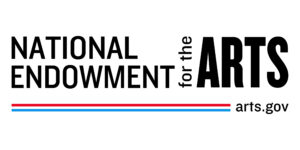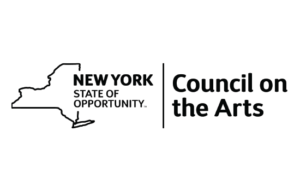 ---
Read Chashama's COVID-19 Effort Response HERE.