1 Fordham Plaza
Chashama in collaboration with the New York City Department of Transportation, is offering work & presentation space to artists in a highly visible location on Fordham Road. The building provides unobstructed floor to ceiling windows that let in a plethora of natural light, while the surrounding area is a hub for commuters, shoppers, & students alike. 
Current Exhibition 
"Oasis"
January & February 2020
Curated by Laura James
Exhibition Artists
Current Artists in Residency
The first group presentation is currently up for public viewing.  Artists are invited to submit ideas for future installations. The next presentation will open in March, and the final show will open in May.
Each presentation is organized by Laura James, independent curator and founder of the Bronx Visual Artist Directory, BX200.
Special Presentation Window:
We have designated 1 large set of windows to showcase the work of local community groups or very emerging artists. To inquire about these windows, please email: spacetoconnect@chashama.org. 
In collaboration with the NYCDOT.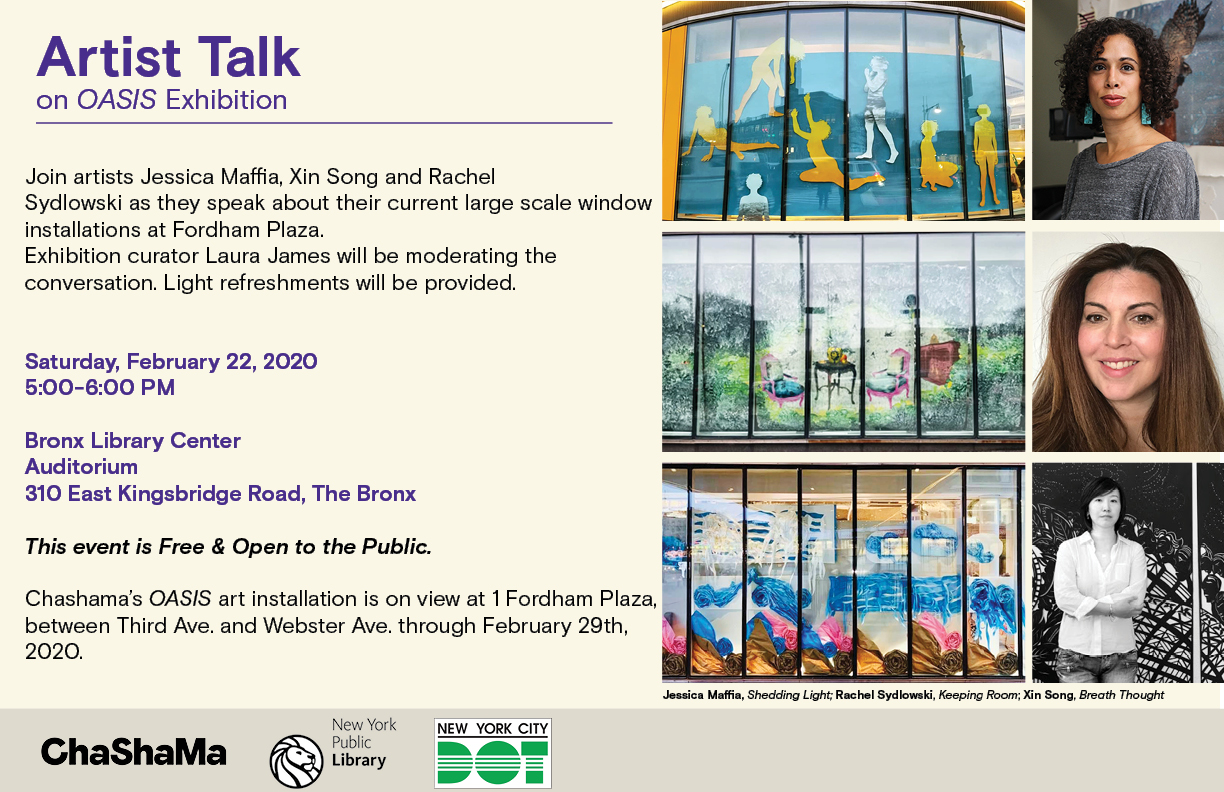 Floorplan
Use:
Community Outreach, Window, Workspace
Amenities:
24 Hour Access, Air Conditioning, Heating, Restrooms, Slop Sink, Track Lighting, Viewable 24/7, Windows
Current events
Jan 16 — Feb 29, 2020
OASIS
Gallery