Wanderlust
Wanderlust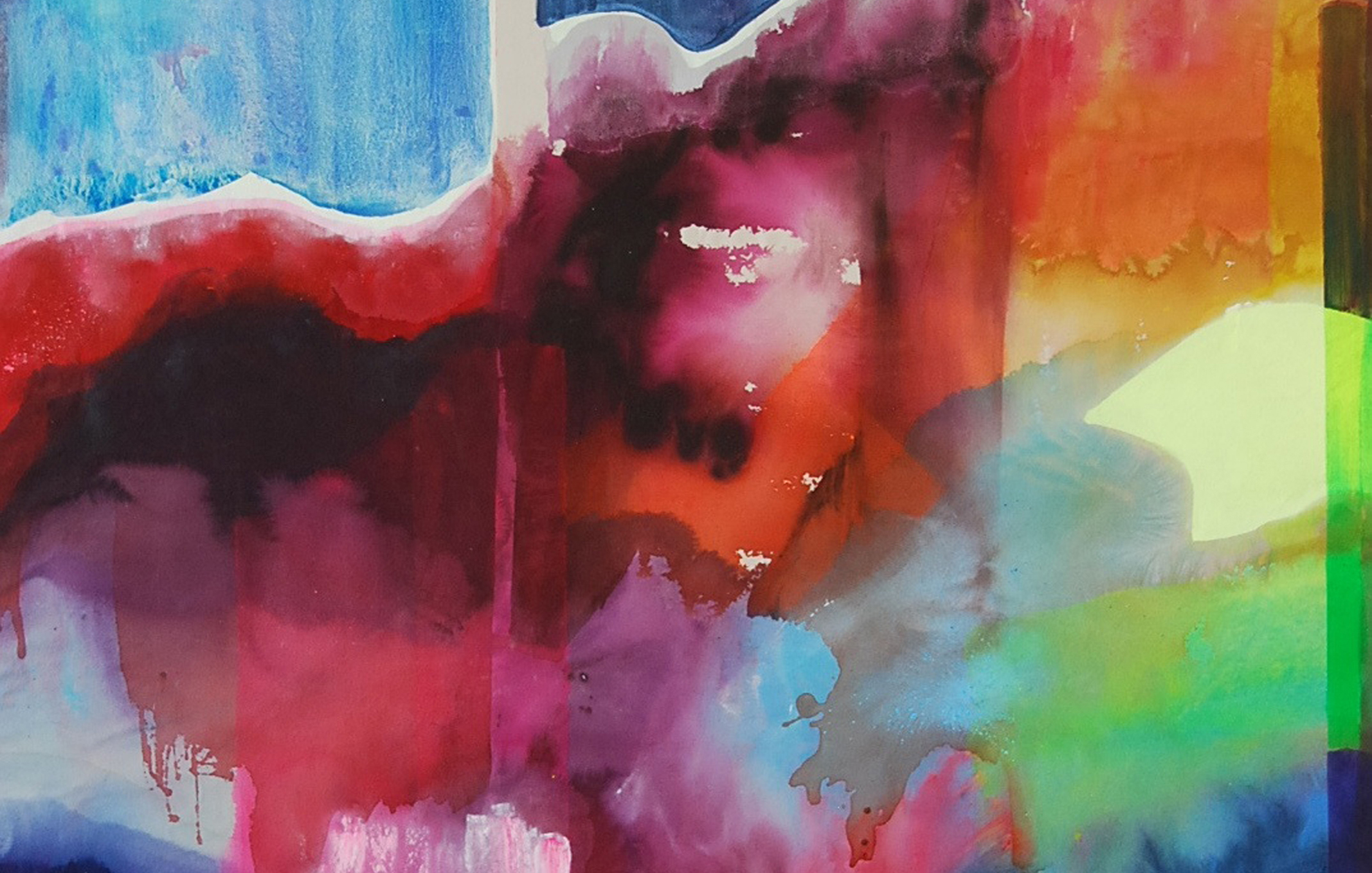 by
Ara Osterweil
September 18 - November 20, 2014
Lobby Gallery
1155 Avenue of the Americas
(between 44th and 45th streets)
New York, NY
Reception for the artist
:
Thursday, October 23 from 6 - 8 pm
Ara Osterweil's paintings are inspired by landscapes, both real and fantastic. Filtered through the caprice of imagination, storms, deluges, mountains, bodies of water, and gales of wind appear and disappear in luminous layers of color. Recognizing that the impulse to wander is often thwarted by quotidian constraints, Osterweil's paintings activate a sphere of limitless possibility and geological fancy. Subjective impressions of remote landscapes, in which she has roamed, merge with reveries of places she has never been. By exploring the fundamental tension between what is, and what might be, Osterweil's abstractions aim to catalyze a more sensual, illogical engagement with the world. Immersive in scale, and intensely colored, Osterweil's paintings are infused with a sense of euphoric possibility. Volatile washes of color create impossible vistas that breach the boundaries between self and world. Using the chance architectures of stained canvas as a point of departure, Osterweil engages with the unexpected flows of a painting before imposing other forms of delineation. Building upon the initial stains of acrylic paint through a variety of techniques, she creates shifting terrains of color that respond emotionally to the vicissitudes of landscape and weather.
Artist Biography
:
Ara Osterweil is a painter, writer, and film scholar. A native of Brooklyn, she now spends her time between New York and Montreal, where she is a professor of film at McGill University. She is the author of numerous articles on cinema and art, as well as a book, entitled Flesh Cinema: The Corporeal Turn in American Avant-Garde Film, about the representation of the body in experimental cinema of the 1960s and 1970s (Manchester University Press, 2014). Osterweil has received grants from Creative Capital/The Warhol Foundation, as well as the Social Sciences and Humanities Research Council in Canada. She studied painting at the Art Students League in New York, where she was a student of Ronnie Landfield. She has exhibited her work in Montreal and New York City.
image: detail of
Borealis,
2013-2014