Per Voce Sola
Per Voce Sola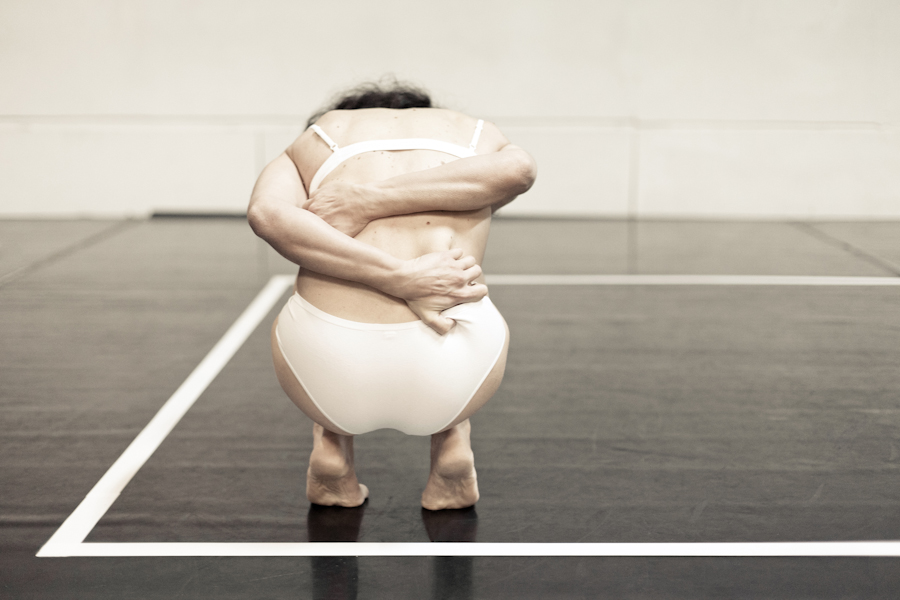 by
Grazia Capri
PERFORMANCES
:
September 11, 12 and 13, 2014
(Thu-Sat)
8 pm
chashama 1351
1351 Amsterdam Avenue
(Between 125th and 126th Streets)
New York, NY 10027
(Subways: 1, A, B, C, D trains to 125th Street)
Free Entry.
Reservations at graziacapri@gmail.com
Photo credit: Vinciane Verguethen
Grazia Capri
presents
Per Voce Sola
, an intense performance about the relationship between body and space, and more. Grazia explores the feelings and emotions of the human in a captive condition. You start by being introduced in the space where the set will be already occupied by the performer. And wait! The silence will introduce you to an intimate and surreal dimension, in a deep connection with Grazia for thirty minutes. After the performance, the audience is invited to stay for an informal interaction with the artist.
Per Voce Sola
is small islands, spaces of freedom, and unique angles of surreal shelter where time is forgotten. Here, however, our physical and psychological limits are challenged at every moment. Then, the body becomes the screen and the link between the space and the performer. Capri will explore and realize her intentions with the physical and real reduction of space. A constriction, a limitation of freedom that leads body and mind either to adapt to this new condition or to annihilation. The body is the contact point between us and reality.
Partnerships
: Space @ Clarence Mews, London. Les Laboratoires d'Aubervilliers, Paris.
Artist Biography
:
Since 2010 Grazia has created 5 performances and one dance video. Her works, which received good audience feedback and positive reviews, have been performed in several Festivals and Spaces: Mains d'Œuvre Paris; Le regard du cygne, Paris; Théâtre de Beauvais, France; Leith on the Fringe, Edinburgh 2011; Le Sorelle, London; Kogan Gallery, Paris; Edinburgh Fringe Festival 2012; Whitespace Gallery; C_A_P 05 deviAZIONI, Salone Snaporaz, Cattolica, Italy; Space @ Clarence Mews, London; Corpo6 Gallery, Berlin; Bodied Space Festival, Berlin; and Dança em foco International Festival of Video and Dance 2013, Rio de Janeiro. Grazia's research is set to explore the interconnections between body and space in an expressionist and surreal dialogue. For more about the artist, please visit
www.graziacapri.org
More press here
:
http://www.festivaljournal.co.uk/article/164-grazia_capri_beyond
http://www.threeweeks.co.uk/article/ed2012-physical-review-beyond-grazia-capri/