Harlem Art Factory Fest (HAFF) 2013
Harlem Art Factory Fest (HAFF) 2013: A Weekend-Long Celebration of Art, Performances, and Open Studios
Open Studios: chashama 461 Gallery, 461 West 126th Street, New York, NY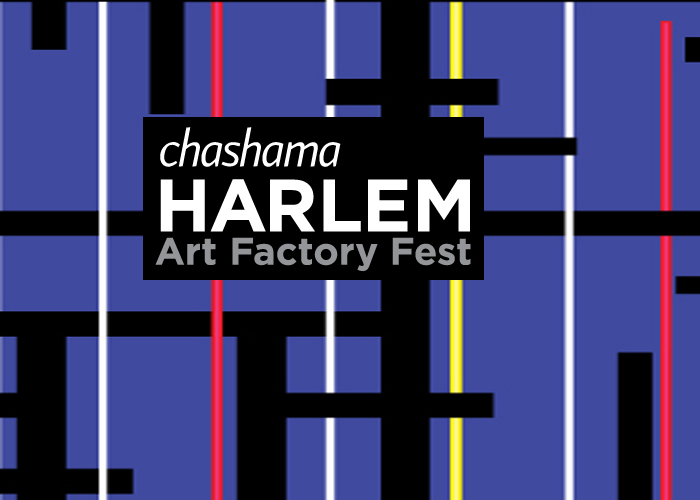 Free and open to the public!
Saturday, October 12, 12-6PM
Sunday, October 13, 12-6PM
VIP Preview and Tours (by invitation only): Friday, October 11th, 6PM-9PM
Performance and Visual Installation locations:
461 West 125th Street
456 West 126th Street
458 West 126th Street
443 West 127th Street
1351 Amsterdam Ave (between 125th and 126th Street)
Accessible by A, B, C, D, or 1 train (to 125th Street)
chashama and the Janus Property Company are pleased to invite the greater New York City area to The Harlem Art Factory Fest - a weekend-long celebration of art and performance in Harlem! Join artists from all over the city for a public arts extravaganza as they present their works on 2 blocks of Harlem's historic Factory District.
For one weekend only, guests can enjoy murals, art exhibitions, video installations and unique performances throughout nine (9) unconventional spaces activated from 125th Street to 127th Street between Amsterdam Ave. and Morningside Ave. The spaces are programmed in partnership with West Harlem's leading property developer and owner, Janus Property Company.
On Friday, October 11th there will be an invitation-only VIP Preview with guided tours of the studios and exhibitions.
During the Harlem Art Factory Fest, guests can also visit over 25 working artist studios in conjunction with the annual Harlem Art Walk Tour. At 461 West 126th Street, there will be a group show of our Harlem studio artists curated by Kelly Irwin, Leslie Frank Hampton, Marina Tsesarskaya, and Roy Secord. The studios have supported emerging and established Harlem-based artists for the past 7 years, and continue to be an artistic hub for the Harlem community.
Participating Studio Artists: