After Effects
After Effects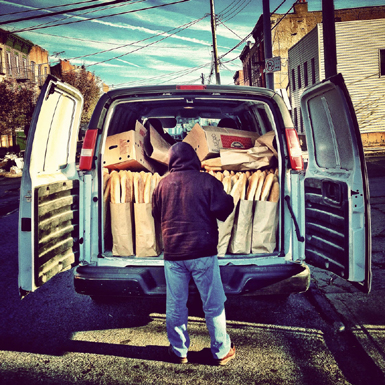 An exhibition of work by artists supported through
NYFA's Hurricane Sandy Emergency Relief Fund.
chashama 303 Gallery
303 10th Avenue
(Between 27th & 28th St.)
Closing Reception:
Thursday, February 21, 6 - 8 p.m.
Exhibition Hours:
Wednesday - Sunday, 10 a.m. - 6 p.m.
NYFA's Curatorial Program invited visual artists from the first round grant cycle of NYFA's Emergency Relief Fund to participate in an exhibition that will showcase work in all media that was damaged during the hurricane and subsequently restored, repurposed or redesigned, or work that has been borne out of the aftermath of Hurricane Sandy.
Exhibiting Artists:
Golnar Adili, Kyle Blumenthal, Andrea Burgay, Donald Daedalus, Brandon Emerick, Ryan Foerster, John Gordon Gauld, Nancy Goldring, Zachary Green, Melissa Hood, Igor Kopystiansky, Deborah Luken, Colette Laboratoire Lumiere, Katie Murray, Adam Nadel, Lado Pochkhua, Larry Racioppo, Melissa Rubin, Alex Schuchard, Christopher Stribley, Scott van Campen,
NYFA Emergency Relief Fund is Supported by Warhol, Rauschenberg and Lambent Foundations. The Andy Warhol Foundation, Robert Rauschenberg Foundation and Lambent Foundation (a project of the Tides Center) have established an Emergency Relief Fund, administered by NYFA to assist artists with damages and losses as a result of Hurricane Sandy.
chashama has donated the gallery space to support the NYFA Emergency Relief Fund