Zeitgleich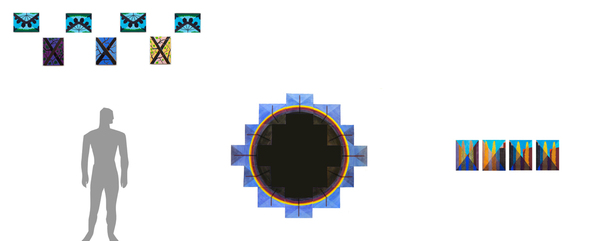 Zeitgleich
By Caetlynn Booth
October 18 - November 6, 2013

chashama 461 Gallery
461 West 126th Street
(between Morningside & Amsterdam)
New York, NY

Opening Reception: Saturday, October 26th, 6-9pm
Artist's Talk: Sunday, November 3rd, 6-7pm
Caetlynn Booth (b. 1978, California) is an artist based in New York. She received her MFA from Rutgers University, and BA from The University of California at Davis. Booth has been the recipient of numerous recent awards including grants from the D.A.A.D., Fulbright Commission, Kittredge Fund, and Ladany Foundation. Her work has been exhibited nationally and internationally and featured in publications including The Brooklyn Review (2013), New American Paintings (2011, 2010), and Blanket Magazine (2009), among others. Booth has been awarded residencies at I-A-M Institut in Berlin (2013), the Vermont Studio Center (2012), and GlogauAIR in Berlin (2011-12).
http://www.caetlynnbooth.com
RSVP to the Facebook event HERE!