Elemental
Elemental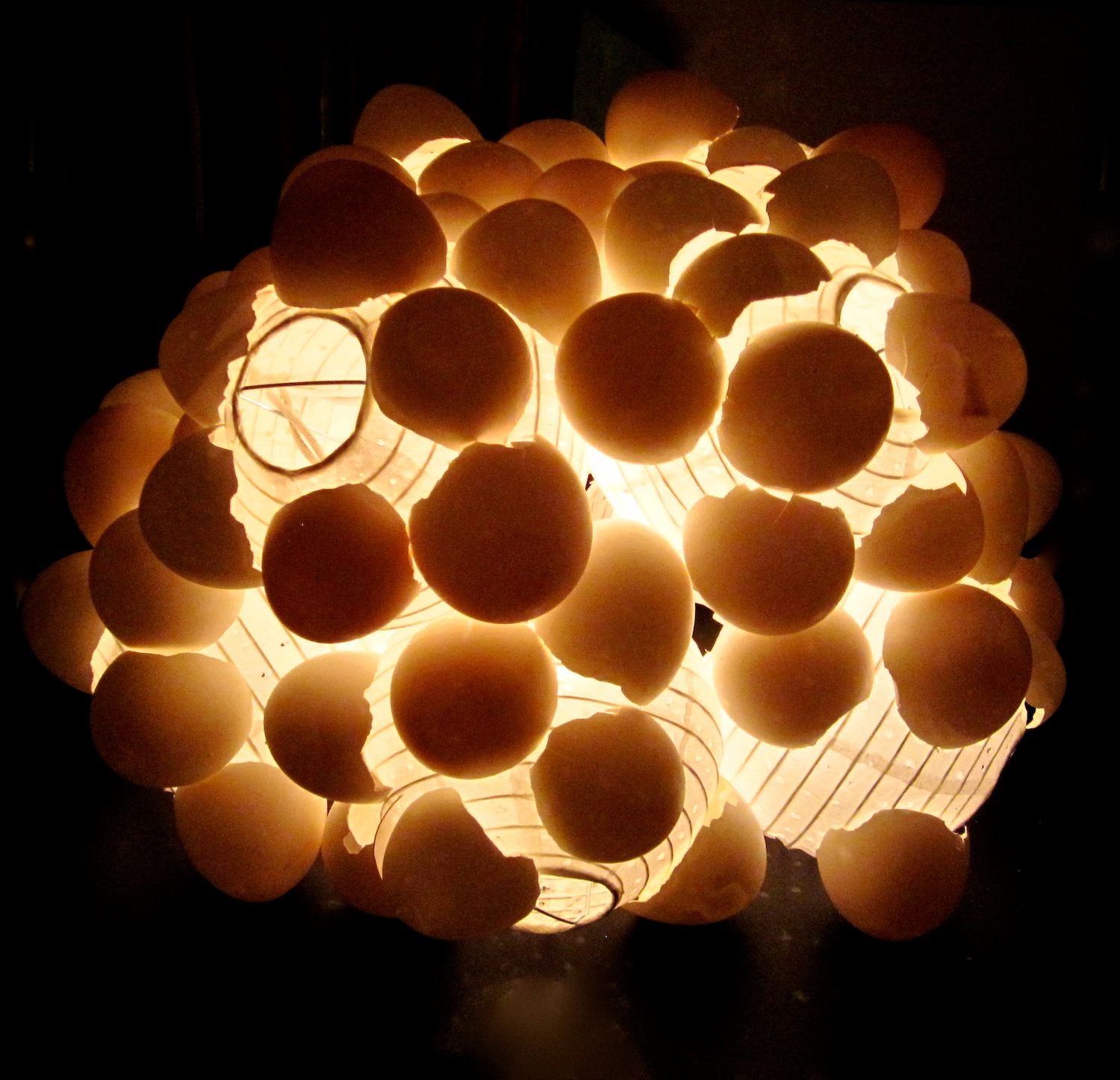 By Chizuco Sophia Yw
November 16 - 30, 2013
chashama 461 Gallery
461 West 126th Street
New York, NY
10027
Gallery Hours:
Sunday, November 17th and 24th, 3 to 6 pm
Monday, November 18th, 3 to 6 pm
Fridays, November 22nd, 29th, 4 to 7pm
Saturdays, November 23rd, 30th, 1 to 6pm
By Appointment: sophiashappy@gmail.com
Opening Reception and Artist Talk:
Saturday, November 16, 5 to 8pm (Doors open at 3 pm)
Artist Talk at 6:30pm
Closing Reception and Potluck Brunch!
Saturday, November 30, 2 to 4 pm
For
Elemental,
Chizuco Yw compares the elemental forces in two different media: abstract landscape painting and eggshell chandelier installation. Employing multiple mediums and a few larger-scale works, including a 17-foot long-painting, a 15-foot wide eggshell chandelier, titled
Precarious
, and a preserved, salted whole fowl, Yw's installation is filled with light and color. She translates her images into simple geometric shapes; squares, circles and lines. Painting with many thin glazes and dynamic techniques that incorporate dripping passages and large brushstrokes, the colors are luminously overlaid and interconnected. Using more than 1000 cracked eggshells, the light filtering through the chandelier has an attractive, soft color. Yw's work speaks to the mystery of the fragility of life and the transformative connections that transcend the fleeting moment.
Since 2009, Yw has been using recycled materials such as light shades, stuffed animals, and eggshells. The everyday use of the chicken and its products has drawn Yw to incorporate these objects into her work. Using the fragility of the eggshell, Yw reminds us that although our fragile individual existence in nature is momentary, through connection it is transformed into a greater work filled with light and color.
Chizuco Sophia Yw has exhibited nationally and internationally at the Chelsea Museum (New York), the Staten Island Museum (New York), the New York Hall of Science (New York), Lincoln Center (New York), Art Monaco 13 (Monaco), the Affordable Art Fair Brussels (Belgium), the LA Art Show 2013 (Los Angeles), the Red Dot Art Fair Miami (Florida), and Artexpo 2013 (New York), the Tokyo Metropolitan Art Museum (Japan), and Shoko-ji temple (Japan). Her works are in the permanent collection of the Shoko-ji temple and Osaka Medical Center as well as in many private collections.